Huntington NY Cleaning Services and Maintenance
You might be asking, how do I find a reliable, flexible and consistent cleaning services near me?
We understand that running a household and/or a business can be very stressful and time consuming. Especially when it comes to cleaning. Look no further! Let Huntington Cleaning Services do the dirty work.
We specialize in everything that has to do with cleaning and organizing inside and outside of your house, apartment, office or commercial space.
The average person spends almost 24 hours per month cleaning their home or business. Imagine being able to get some of that time back to enjoy more quality time with your loved ones, run your business or just finish that book that you've been putting off for a while. 

Let our team of cleaning professionals and housekeepers come in to supplement all the hard work that you are already doing or hire our daily, weekly, biweekly or monthly services to take care of all the work for you. It all depends on your needs and budget.
With over 30 years of experience in the deep cleaning and maintenance industry, we will work hard to deliver the result you deserve and have your space spotless. We welcome the opportunity to earn your trust by providing quality and honest work with integrity.
​We are open to any instructions that you, as a client would want to provide to us for services in your home or office. We understand that the thought of your home or office being cleaned with equipment that was just used somewhere else can make your skin crawl. You do not need to worry with Huntington Cleaning Services. We clean and sanitize all of our equipment and supplies after every job to make sure we avoid any type of cross-contamination. However, You can choose for us to use your cleaning equipment if requested.
​You can also request and choose any product that you want to use in your house or business to give you the control especially if you have allergies to certain chemicals. Our goal is to clean everything that is accessible to us. Your privacy is very important to us so we would never open any cabinets or doors that you don't want us to clean. Give us a call today for a free instant quote.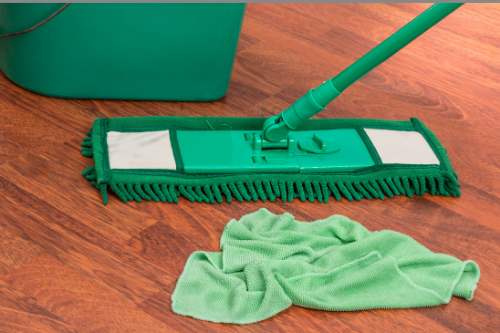 We have residential plans for every budget. We will systematically clean and disinfect all types of rooms in your home. This includes kitchen, Livingroom, dens, bedrooms, bathrooms, home office, garage and all indoor spaces. We would handle all the dusting, sweeping, vacuuming, and organizing. We also handle the outside of the house. We offer power washing services to clean your patio, patio furniture and all things outdoors.
Office Cleaning
Cleaning your office space can be very time consuming especially for a busy business owner. Let us take the worry out of your busy life so you can get back to doing other productive things to keep running your company. Whether you're a small, medium or large size business, you will be treated with the same focus and dedication to keeping your space clean.
Commercial Cleaning
Your commercial location is in great hands with Huntington Cleaning Service. We don't just focus on offices but also on any type of commercial location. Warehouses, stores, factories, restaurants and shops just to name a few. We love helping other businesses in the community.
Post Construction Cleaning
Huntington Cleaning Services will do all of your post-construction cleanup. Contractors love us because we know how to leave a renovation or new construction project immaculate.
Move out / Move in Cleaning
So you hired a moving company or doing the job yourself with friends and family. Either way moving can be exhausting! The last thing you want to think about is cleaning up the old place. Let our dedicated team of maintenance specialists take care of cleaning and sanitizing your old house, office or apartment. We will also tidy up, sanitize and disinfect the new place so you can move in without a worry.
Window Washing
​Our window washing experts will leave your windows flawless. We wash inside and outside of your home or business.
Carpet Cleaning
Let's face it- carpets can be very hard to maintain. Our regular cleaning will vacuum the carpets but if you really want deep carpet cleaning then we can do that as well. We shampoo, rinse and dry rugs and carpets.
Remediation
Sometimes life can come at us fast and hard at the wrong time. Our remediation cleaning experts will help with all types of disaster cleanup and mold remediation. We will be there during the tough times.
Sanitizing and Disinfecting
Now more than ever it's important to make sure your place is disinfected and sanitized thoroughly to stop the spread of Covid-19 and other diseases. ​
Covid-19
We know that in these hard times is when we need to implement extra safety precautions to keep you and our employees safe and healthy. We take the health of our clients and employees very seriously. No employee is allowed to come to work if they are ill or have any symptoms of Covid-19. We sanitize and clean all of our equipment. We wear protective gear at all times while in your home. We ask all of our clients to let us know in advance if they or anyone in the house is ill, have symptoms or have Covid-19. 
We have the best prices without sacrificing quality. There is no one else that comes close to our level of service. Thank you for your consideration. We look forward to hearing from you.
Promotions and discounts- What's better than having the best prices in the industry? Having even lower pricing with our promotions. We run promotions all the time. Our goal is to give back to the community during these tough times. Call us now and ask one of our representatives about current discounts. ​
"I highly recommend Huntington Cleaning Pros because they offered me the best quality of work for the price. Their staff is amazing' – Jeremy L.
"I am grateful for Huntington Cleaning Pros and their workers. They leave the house spotless every single time they come to clean." – Laura R.
"As a contractor is hard to find a cleaning company that can take on heavy duty post construction jobs. I am amazed by the work and attention to detail from Huntington Cleaning pros." – Harry T.